Last Minute Gifts for the Holidays
Hey everybody! It's Gigi again and I'm back for some quick gifts!
Christmas & the New Year is right around the corner and if you're like me, you may not have everything as far as gifts finalized. I'm a saver so when it comes to the Holidays, I'm not into breaking the bank unless we're talking about deposits. So let me give you some quick stuffers as well as little gifts that won't break your bank account.
1. THE BAUBLE BAR
Featured are their Matte Lashed Out Jackets and the Shag Pom Bracelet. These products are both only $12 currently. Click the button below to view their stocking stuffer section.
2. EM JOHN POM KEYCHAIN W/LETTER: http://amzn.to/1mbVygR
I purchased this item from Amazon over the past weekend and I love my "G" keychain for $15. It definitely makes my keys a bit more fashionable. The packaging is really cute as well! If you have Amazon Prime, you can get free 2 day shipping and have this item to your door before Christmas!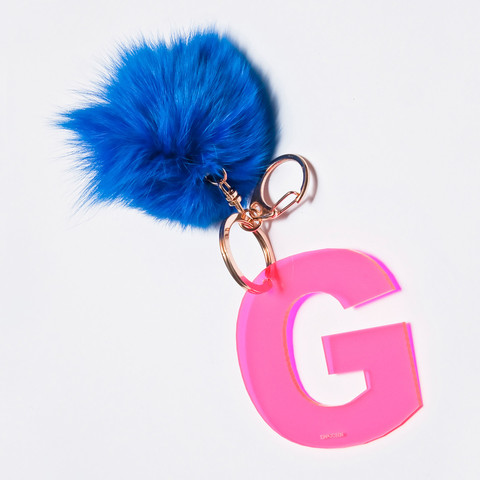 3. STREET LEVEL: REVERSIBLE FAUX LEATHER TOTE & WRISTLET: Nordstrom
I'm a huge fan of Nordstrom. I love their gift packaging and their free shipping! This tote is for that girlfriend who needs a good run around bag to fit everything in. Did I mention that this bag is 30% off placing it at $32.16?
4. ELEGANT ROSE BOUTIQUE: MEN'S GIFT SET: Etsy
I came across this gift box while surfing late one night on Etsy. Looking for something unique and special for that man in your life? Here's a great idea priced at $32.50! This store does offer fast shipping if you send them a little note!
5. FOR YOUR SINGLE FUNNY FRIEND: THE BOYFRIEND PILLOW: Odd Gifts
This was too funny to not add to the list. The only thing that frustrates me is that you can't change the shirt. This is the perfect "gag" gift for one of your single friends. Make sure you capture their face on camera when they open this gift!
6. SUGAR PAPER + TARGET: Target
Sugar Paper is one of my favorite stationary and chic paper brands. They have done a collab with Target to offer lower priced items with that chic feel! They even have these $5 gift boxes that you could easily setup in your office as storage containers or just for decoration. You could place a few stationary items and make a cute office gift set for a friend!
7. MY NEIMAN MARCUS FAVES!
Ok. I'm a HUGE Neiman Marcus fan for so many reasons. Their gift packaging is out of this world and so beautiful AND they always have AMAZING shipping deals around the Holiday Season. They are even offering FREE RUSH Delivery using the code: NMRUSH. (Place by December 23rd). Here are my personal favorites that I picked from their store.
So which item was your favorite? Let me know!